The overall product mix for a firm is the
complete range of products
that they offer in the marketplace. It is also sometimes referred to as their
product assortment.
There are multiple decisions to make in regards to an overall product mix for a company. Product mix decisions are quite strategic and will determine how the company competes and is positioned in the marketplace.
To fully understand the scope of the product mix, the following terms need to be clarified:
product line breadth
product line length
product line depth
Product Mix Example
These are slightly different terms that describe different aspects of the product mix and probably the best way to explain them is with an example.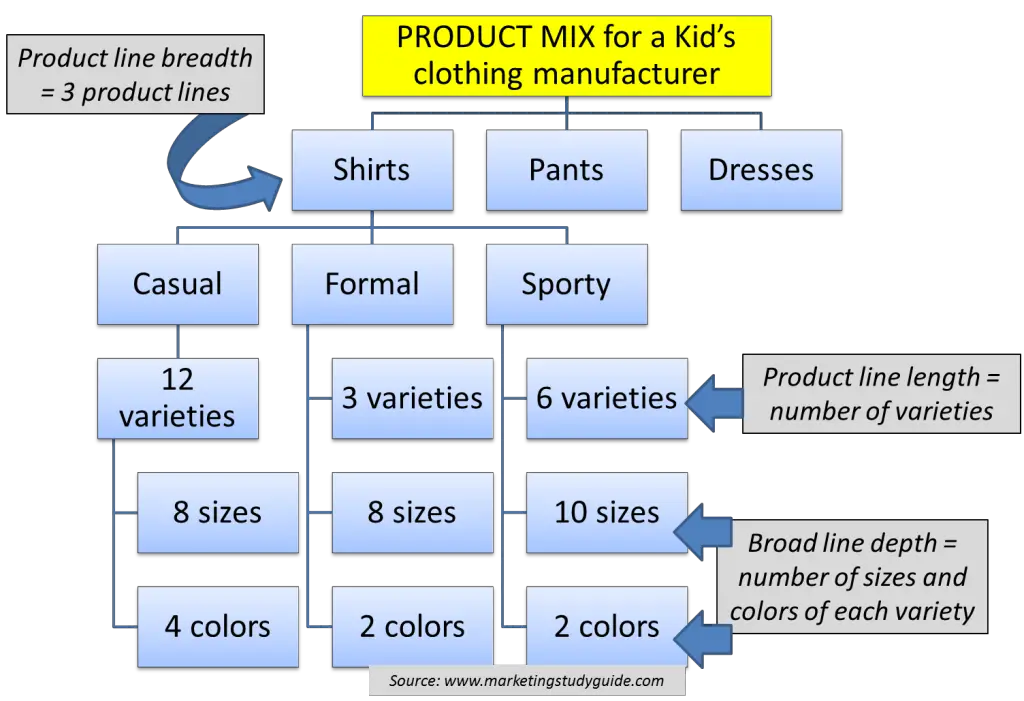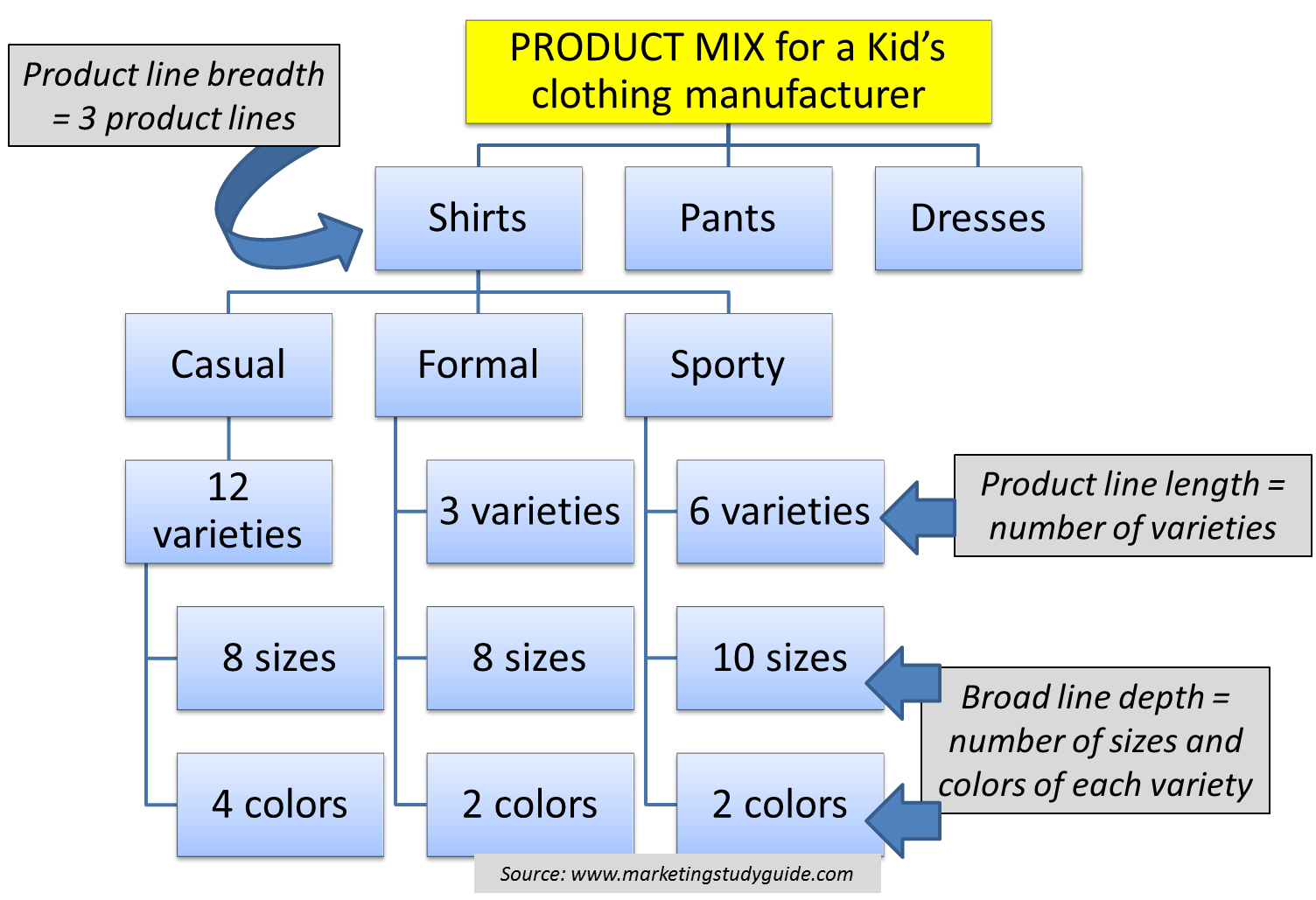 For this product mix example, let's review a kid's clothing manufacturer, as shown in the diagram.
As you can see, the company offers three product lines – namely shirts, pants and dresses. This is known as the product line breadth.
Under each of these three product lines they offer a variety of related products. For instance, this company manufactures 12 different styles of varieties of children shirts. This is known as the product line length.
Under each variety/style of shirt (and pants or dresses), there would be a number of variations of the
same
product – in clothing, this would be mainly variations of color and size. When you go shopping for clothes you might see a shirt you like, but you would prefer it in a different color and, of course, in your size.
This is known as product line depth.
The three elements together – number of the firm's product lines, the length of each product line, and the depth of each product offering – they collectively add up to the firm's overall product mix (or product assortment).
Related topics