About the Matrix Maker
A matrix demonstrates the relationships between two attributes in a visual graph format, similar to a scatter-plot chart. However, it is often time-consuming for someone new to Excel to construct a matrix, as the chart needs a reasonable amount of formatting. That's why have developed a free Excel matrix template for download.
Please click here to download the free Excel matrix template…
free_download_make_a_matrix_template_2020_v2
What the Free Matrix Template looks like
When you download and then open the Excel matrix template, it will look like this…

As you can see, you are guided through the development of a matrix, with the six simple steps clearly outlined in yellow cells and you enter into the blue cells.
On the right-hand side, as you progressively establish your matrix, you can see a mini version of the matrix, but with the fully formatted matrix chart underneath, which looks like this…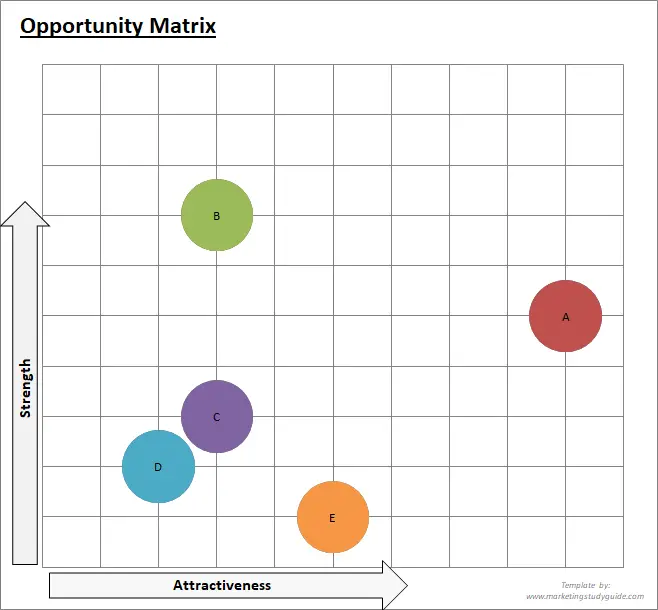 As you can see above, it is a simple, yet powerful, tool for reports and presentations. You have full control of the design of your matrix and you can easily modify it by following the steps in the template, namely :
 You enter the title of the matrix,
Name the two attributes,
Name the circles in the chart,
Enter of the data that determines where they sit in the matrix
And change the circle sizes
You can Also Construct a BCG Matrix Using the Template
Probably one of the most well-known matrices is the Boston Group Consulting (BCG) matrix, which includes the cash cows, dogs, stars and question marks.
This free matrix template has the ability for you to construct the BCG matrix, here is an example of its output…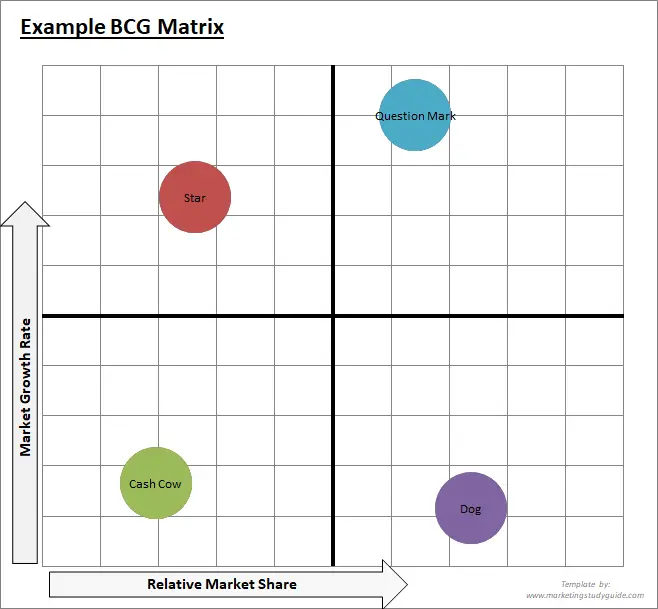 Video Instructions for the Free Excel Matrix Maker
Further Reading (External Link)
4 Ways to Use a Competitive Matrix to Find Growth Opportunities